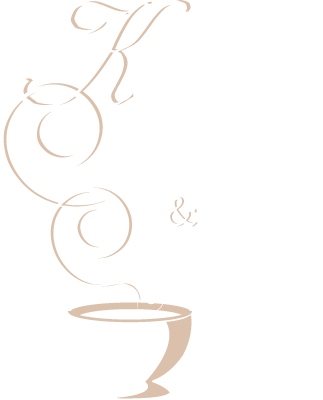 Industries We Serve
Kaiser's Coffee & Candy
— Serving Stores, Restaurants and Offices Large and Small —
— Serving Wedding, Party & Event Hosts —
Kaiser's Coffee & Candy proudly offers commercial coffee, beverage, nut, and candy sales, service, and delivery throughout all of north central West Virginia. We are pleased to serve all businesses large and small, as well as individuals hosting weddings, large parties and events! Browse our website and call to place your order: (304) 677-1552.
If you would like a complete product brochure, please let us know and we will provide this with your first order.
Nuts, Candies and Coffee Service
We know how busy you are. It is our pleasure to handle the beverage and snack needs of your employees, guests, and customers so you have one less thing to worry about. For more than 25 years, Kaiser's Coffee & Candy has provided the freshest office coffee service, bulk and packaged candies and nuts of the highest quality with no contract or minimum order required.
No Contract. No Order Minimum. Free Delivery!
At Kaiser's Coffee & Candy, we are well-equipped to meet your needs and would like to know that you order from us because you enjoy our products and the level of service we provide – not because you are obligated to do so. We look forward to providing personalized service and quality beverages and snacks that exceed your expectations in every way. As always, we never charge a delivery fee – you pay only the cost of your product.
Try Us…We Think You'll Like Us!
We are so confident that you'll love our coffee service that we offer a FREE two-week trial! Are you ready to be the Coffee Hero your team needs? Call us at: (304) 677-1552.
Fresh Coffee, Nuts, and Candies Delivered to Your Business
Offices
Churches
Restaurants
Grocery Stores
Fitness Centers
Convenience Stores
Bakeries and Coffee Shops
Parade and Festival Organizers
Country Clubs and Golf Courses
Auto Dealerships and Service Centers
Hotels, Motels, Inns, and Boarding Facilities
Universities, Schools, and Training Facilities
Hospitals, Dental Offices, and Medical Facilities
Garages – Mechanics, Body Shops, and Repair Facilities
Factories, Warehouses, Logistics, and Manufacturing Facilities
We serve all businesses large and small!
Bulk Candy for Your Wedding "Candy Bar"
Add a candy bar buffet to your wedding reception for a dramatic (and delicious) impact – and it can double as your wedding favor handout! Be sure to include a wide assortment of hard, soft, chewy, and gummy candy options so your guests can choose their favorites according to their personal tastes. Your friends and family will remember your wedding fondly when you add the sweet touch of a candy bar to your wedding reception!
Bulk Candy & Beverage Service for Large Events and Parties
If you are planning a party, parade, festival, holiday gathering, wedding, or any other large event in north central West Virginia, call Kaiser's Coffee & Candy and treat your guests to full coffee and beverage service and the finest fresh nuts and candies! We will work with you to provide exactly what you need right away. Please call for details: (304) 677-1552.