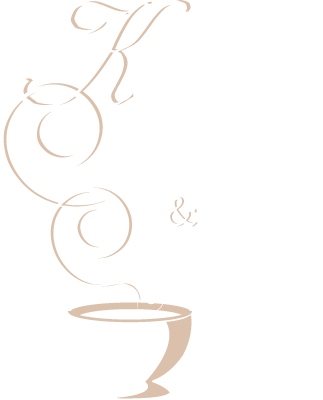 Order Bulk & Packaged Candy
Kaiser's Coffee & Candy
Grocery & Convenience Stores in North Central WV: Save on Shipping!
Give your customers what they want! Kaiser's Coffee & Candy offers all the top-selling hard, soft, chewy, and gummy candy favorites. If you are looking for the best price on candy, you've probably noticed that the cost of shipping often costs as much (or more) than your entire order. Say no to high shipping fees! We offer FREE delivery so you can save big throughout our entire north central West Virginia service area!
FREE DELIVERY
Because FRESH Is Best
Your customers want their candy FRESH! Give them the absolute freshest candy available from trusted, high-quality brands when you order from Kaiser's Coffee and Candy. We carefully coordinate our deliveries to ensure that your candy arrives as fresh as possible. Make a great impression and keep your customers coming back for more. Call us to place your one-time or recurring order today and we'll get you on the delivery schedule right away: (304) 677-1552.
George J. Howe Candy Company
Brach's
Ferrara Pan Candy Company
Goetze's®
Haribo
Mars Confectionery Company
Rito Mints
Palmer Candy Company.
Peters Chocolate
Washburn Candy
Ce De Candy Company
R. M. Palmer
Atkinson's Company
Spangler Candy
and many more!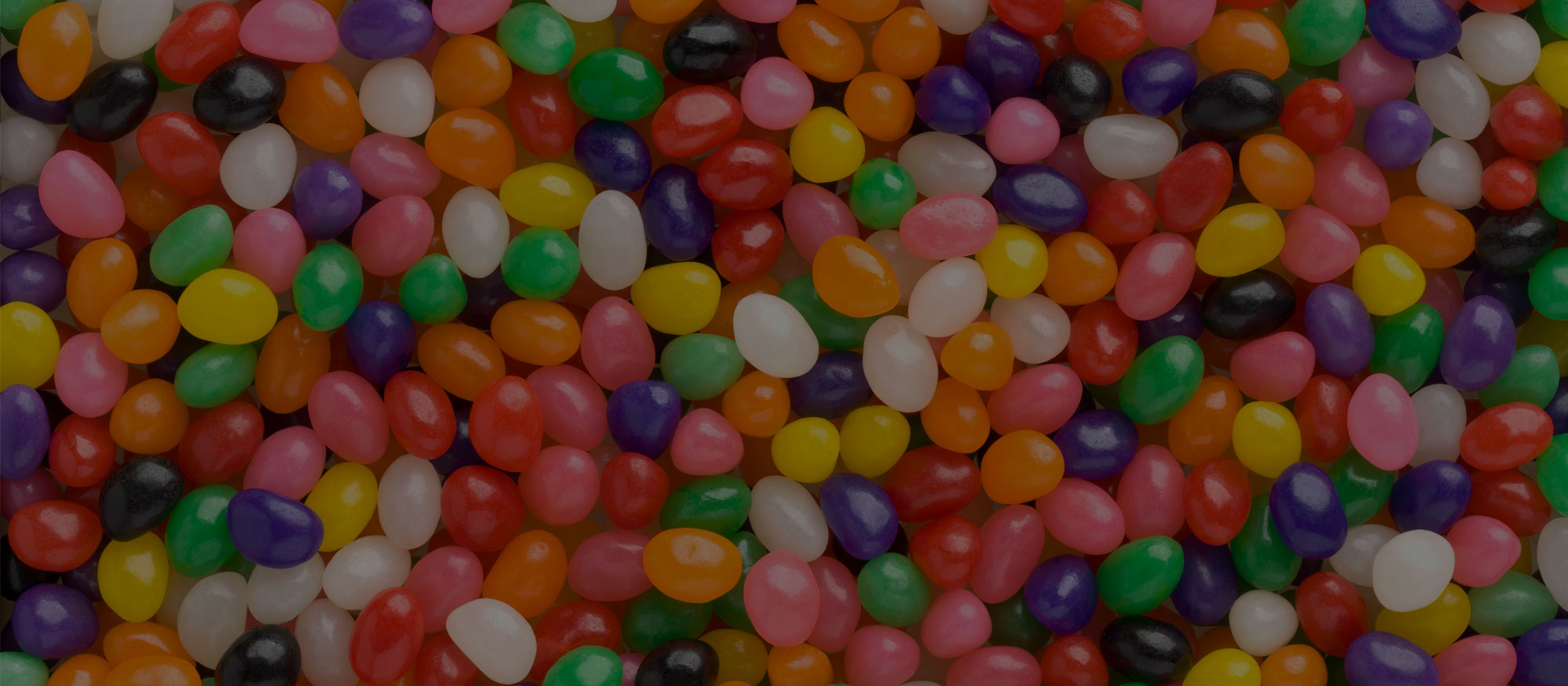 Dum Dum Suckers & Saf-T Pops
Lollipops are America's favorite candy handout! Say "Thank You" to your customers with a small token of your appreciation and brighten up their day with something sweet. Keep a bowl on your reception desk or hand out at your bank, barbershop, restaurant, or office. Let your customers know you care. With a total of 24 yummy flavors, everyone has a favorite! Order by the box or choose the attractive display jar.
Assorted Peg & Bagged Candy — Bulk Candy Boxes
We offer everything from pre-packaged sealed peg and bagged candy to huge assorted parade boxes and bulk bags with your choice of sweets at a highly competitive price. Kaiser's Coffee & Candy serves grocery and convenience stores of all sizes, as well as banks, restaurants, and offices. We are the candy provider of choice for parade and festival organizers, as well as large party, event and wedding hosts interested in serving their guests the finest quality, freshest bulk candies and nuts. Let us know what we can do for you.
Candy Menu
Andes Crème de Menthe
As the number one after-dinner mint, Andes Crème de Menthe delivers a smooth blend of mint and chocolate flavors–the perfect post-meal treat. The iconic, rectangular three-layered candy' green mint sandwiched between two thin cocoa-based layers' became instantly popular after its 1950 launch, and it has remained an American favorite ever since. The individually foil-wrapped, bite-sized pieces enhance any social gathering or event, yet remain equally popular as self-indulgent treats. FREE SHIPPING!
Anise Squares
Great anise taste in these classic hard candies!
Assorted Fruit Slices
We know, we know, there are just too many options to choose from! If you can't decide between grape, cherry, orange, lemon, and lime, then why not go for an assortment?
Assorted Lozenges
Smooth wintergreen, peppermint, and spearmint "Canada" mints by Rito. Made with natural mint oils.
Assorted Marshmallow Peanuts
Fluffy and fat-free, our Assorted Marshmallow Peanuts are an old-time favorite. Flavors include vanilla (white), cherry (pink), banana (orange) and lemon (yellow). Yes, these are the official Marshmallow Peanuts used in a variety of cooking recipes. They are perfect for making great cakes and are adorable cupcake toppings!
Atomic Fireballs
Invented by Nello Ferrara in 1954, this candy is the most popular hot, cinnamon candy in the world. Fifteen million Atomic Fireballs are enjoyed by kids (and adults) weekly. How long can you take the heat?
Baby Ruth
It's the American classic Baby Ruth candy bar in a bite-size treat! Peanuts, caramel and chocolate-flavored nougat covered in chocolate! FREE SHIPPING!
Bit-O-Honey
An old-time favorite. The same honey-flavored taffy you loved as a kid.
Black Taffy
As a classic candy these are still one of the best-selling black licorice candies available. Originally called Black Jack Taffy, this salt water-like taffy includes a licorice swirl center and are just made to be savored.
Butter Mints
Sweet, buttery flavor with a hint of mint! These old-time classics are made in small batches by Arnold's Candies in Akron, Ohio. FREE SHIPPING!
Butterfinger
The classic crispety, crunchety, peanut-buttery Butterfinger candy in a fun, bite-sized piece.
Butterscotch Buttons
One of the best-selling hard candies of all time, these butterscotch buttons by Primrose have a sweet, buttery flavor.
Champagne Mix
A deluxe mix of hard candies with flavors sure to please everyone! Strawberry bon-bons, butterscotch discs, mint starlights and assorted fruit buttons included!
Cherry Slices
For cherry lovers who like to sink their teeth into a great piece of candy, it doesn't get much better than our Cherry Slices!
Chocolate Covered Pretzels
Fresh, crisp pretzels dunked in deliciously smooth milk chocolate!
Chocolate Covered Raisins
Sweet, juicy raisins smothered in rich milk chocolate!
Cinnamon Bears
Thick red gummy bears exploding with cinnamon flavor!
Dubble Bubble Gum
The original Dubble Bubble Gum in three lip-smacking flavors! Grape, Apple and Watermelon!
English Toffee
How many English toffee candy production lines are located inside a dairy plant? There's only one we know of and it's the maker of our delicious assorted English toffees! Made from the freshest milk and sugar, these toffees come in an assortment of five flavors: vanilla, chocolate, butter rum, maple and raspberry!
French Burnt Peanuts
Crunchy salty peanuts covered in a tasty candy shell, these old-time favorites are a perfect choice for those who love a salty and sweet candy! Don't miss out on these classics!
Giant Jellies
A fruity assortment of oversized jellies! Soft, fresh and delicious fruit taste in every thick bite!
Goetze's Caramel Creams®
A sweet vanilla cream center circled by thick, delicious caramel. These are the original Caramel Creams made by the Goetze Candy Company® in Baltimore, Maryland for over a century.
Goetze's Chocolate Caramel Creams®
An amazing chocolate-flavored caramel circles Goetze's® signature cream center! Made with a low fat, low sodium, no cholesterol recipe, and made with wholesome wheat flour, dairy milk, and cream ingredients.
Goetze's Mini Cow Tales®
If you love Goetze's Caramel Creams® you will love their Cow Tales! The same chewy caramel wrapped around a delicious cream center but instead of looking like bulls-eyes, they look like little cow tails!
Goetze's Strawberry Caramel Creams®
A delicious strawberry-flavored caramel circles Goetze's® signature cream center!
Good & Plenty
Get yourself some of the original Good & Plenty candies!
Gourmet Mints
A refreshing burst of cool mint and chocolate in every colorful candy shell! FREE SHIPPING!
Gummy Bears
The gummy bears we sell are known for being the best, and here are a few reasons why! Always arriving fresh helps their reputation, because who wants hard candy for gummy bears? On top of that they have a flavor like no other! Banana, lime, strawberry, raspberry, grapefruit, orange, grape, pineapple, green apple, lemon, and wild cherry! Who can resist fruity, juicy, yummy, gummy bears? We know we can't! Try a bag for yourself and be sure to let us know your thoughts!
Gummy Worms
Head on back to the good old days with these delicious fruity gummy worms. Made by the Ferrara Pan Candy Company in Illinois, these chewy worms will make your day a whole lot brighter! Flavors included are wild cherry, pink grapefruit, watermelon, strawberry, orange, blue raspberry, lime, grape, green apple, mango, pineapple, and lemon.
Haribo Berries
The original red raspberries and blackberries by Haribo! These quality, German gummies look and taste like fresh berries.
Jawbreakers
Made by the Ferarra Candy Company, these are the original Jaw Busters! Long-lasting flavor in every jaw-busting piece!
Jumbo Cinnamon Jelly Beans
One of our best sellers, these cinnamon jumbo jelly beans are a must for cinnamon candy lovers. Loads of spicy, cinnamon flavor in every thick, juicy jumbo jelly bean.
Jumbo Fruit Jelly Beans
Fruit jelly beans have never been the same. These jumbo fruit jelly beans feature a great blend of classic fruit flavors: cherry, orange, strawberry, grape, lemon and lime.
Jumbo Licorice Jelly Beans
Looking for black licorice taste in a jelly bean? Look no further. These black licorice jumbo jelly beans are bursting with black licorice flavor.
Jumbo Spice Jelly Beans
These spicy jelly beans draw a unique group of fans, and we know that, so we created these jelly beans that mix all the best flavors, just for you. Enjoy cinnamon, peppermint, clove, spearmint, sassafras, wintergreen, and anise in these jumbo jelly beans.
Licorice Mix
These confections are a delicious mix of sugar coated licorice candies including coconut, aniseed jelly, and fruit flavorings.
Maple Nut Goodies
Maple lovers can't get enough of these. A nutty center coated in delicious maple make these goodies hard to put down. Made by Brach's.
Marshmallow Peanuts
We don't know why these fluffy orange peanuts taste like banana, we just know we love eating them! As always, our superior Circus Peanuts are fat free and full of flavor.
Mike & Ike
A candy favorite for over 70 years, these fruity, chewy pieces are the original Mike & Ikes!
Milk Caramels
Some of the best tasting caramels around. Once you sink your teeth into one of these caramel cubes, you'll be hooked! FREE SHIPPING!
Milky Way Miniatures
Rich chocolate, chewy caramel and smooth nougat in these original Milky Way Mini classics!
Mint Lozenges
Refreshing, peppermint taste in these white "Canada" mints by Rito Mints.
Mint Starlights
Our classic starlight mints are made in the USA with real peppermint oil. Not only do they freshen your breath, but a NASA-funded study recently showed that the smell of peppermint lowered fatigue by 15%, increased alertness by 30% and decreased frustration by 25%. These make the perfect "pick-me-up"!
Mint Sticks
Softer than candy canes, these thick pieces of peppermint are an old-fashioned treat.
Orange Slices
Our orange slices are like a trip down memory lane that comes in a bright and colorful way! Sure to bring you back to your childhood and help you remember why these were always a favorite, be sure to get your orange slices now!
Party Mints
Whether you remember them from restaurants as a child, or have eaten a whole bag by yourself (don't worry, we have too!), our party mints melt in your mouth and you won't be able to get enough!
Peach Rings
Sour and sweet, chewy and tasty, our peach rings are a perfect blend of flavors! Whether you want a sweet gummy to enjoy, or a tangy taste to savor, these peach rings are just right for you!
Peppermint Patties
Chocolate mint lovers look no further! A thin, smooth dark chocolate layer coats a refreshing peppermint center! Made by the Palmer Candy Company.
Peter's Burgundy
Peter's® Burgundy semisweet chocolate is formulated with special flavor beans to provide the unique flavors not found in other chocolates. As one of Peter's® most popular semi-sweet concoctions, this will be a unique chocolate to add to your collection. The chocolate itself shows a reddish color, and has a wine-like flavor profile along with the wonderful, rich chocolate.
Peter's Chocolate
The choice of professional and gourmet chocolatiers for over a century has been Peter's® milk chocolates. The variety that we sell — Ultra® — is Peter's lightest colored milk chocolate with a very distinct flavor resulting from unique flavor beans. Perfect for all of your homemade chocolate-covered confections!
Pink Lozenges
Smooth, wintergreen Canadian mints by Rito Mints. Made from natural mint oils.
Red Fish
The one thing kids love more than those small bags of red fish is a bag full of nearly one pound of red fish! Sweet, delicious red fish in a mini size.
Root Beer Barrels
Roll out these barrels for that old-fashioned root beer taste. Made by Washburn. *Now packaged in a DAD'S logo wrapper; there has been no change to the ingredients/formula*
Saf-T Pops
Perfect for toddlers and young children, Saf-T-Pops have a safety loop handle and completely enclosed pouch. They are free of the top common allergens and gluten-free. Blueberry, Strawberry, Orange, and Cherry flavors, each with a Vanilla swirl!
Salt Water Taffy
Bring the taste of the shore to your door with a pound or two of our delicious salt water taffy. Delivered in an assortment of 12 palate-pleasing flavors: anise, banana, strawberry, wintergreen, watermelon, blueberry, chocolate, vanilla, orange, Neapolitan, peppermint and cinnamon.
Sixlets
You've found the candy-coated, chocolate flavored candies you loved as a kid! FREE SHIPPING!
Smarties
America's favorite candy wafer roll! It's the original tablet-style wrapped candy that comes in a variety of flavors and colors. The flavors are as follows: orange cream (white), pineapple (yellow), cherry (pink), strawberry (green), grape (purple), and orange (orange). Made by the Ce De Candy Company, which recently celebrated its 60th anniversary, the company produces billions of Smarties rolls each year. Gluten free.
Sour Brites
Kids eat these up! Bright colors and sour taste make these gummy worms a real hit. Flavors include orange/lime, strawberry/raspberry, and lemon/cherry.
Sour Cherries
Wow, these are tart! Your taste buds will dance when you pop a few of these wild cherries … soft and fresh!
Spearmint Leaves
Strong spearmint flavor, bright fun color, in a delicious, chewy texture? How can you beat that? Grab a bag of our spearmint jellies so you don't miss out on these awesome candies!
Spice Drops
Delicious, chewy candy with a bit of a kick! Enjoy our supreme spice drops in the flavors of clove, cinnamon, anise, spearmint, sassafras and wintergreen all covered in sugar and perfect to savor!
Sports Balls
There's nothing better than these mini Chocolate Sport Balls! Delicious, smooth milk chocolate wrapped in sports themed foil. Made by R M. Palmer.
Sugar Free Assorted Fruit Buttons
This sugar free hard candy assortment is a wonderful mix of five fruity flavors: cherry, orange, lemon, lime and grape. Sweetened with isomalt.
Sugar Free Assorted Toffees
Sugar free toffee lovers rejoice! Check out this grand slam assortment of flavors: chocolate, peanut, coffee and vanilla. Sweetened with sucralose.
Sugar Free Butterscotch Buttons
Sweet butterscotch in a hard candy button, these are perfect for those who want a yummy candy without all the sugar. Sweetened with Isomalt, a sugar substitute that has little to no impact on blood sugar, this candy is made for anyone who wants their candy delicious and healthy.
Sugar Free Cinnamon Buttons
Spicy cinnamon taste in a delicious sugar free disc. Sweetened with isomalt.
Sugar Free Fruit Chews
Coming in four delicious flavors, these sugar free candies taste great and are health conscious. Sweetened with Sucralose, a low calorie sweetener, you get to enjoy the sweetness of strawberry, orange, lemon, and peach with these chewy favorites.
Sugar Free Fudge Rolls
For chocolate lovers in search of a sugar-free treat, these chewy Fudge Rolls can't be beat! Sweetened with sucralose.
Sugar Free Lemon Buttons
Fresh lemon taste in every button! Sweetened with isomalt.
Sugar Free Mint Starlights
Fresh mint taste in every starlight. Sweetened with isomalt.
Sugar Free Peanut Butter Bars
Our customers are raving about these sugar free candies! With a creamy peanut butter center and a crunchy shell, these are a unique treat that are meant to be savored. From the Atkinson's company, we are excited to share this healthier option that still tastes as great as the original candy!
Sugar Free Root Beer Barrels
Delicious root beer taste in a sugar free barrel! Sweetened with isomalt.
Sugar Free Vanilla Caramels
Melt-in-your-mouth, melt on desserts, or whatever your heart desires… These smooth and creamy treats are perfect for snacking or baking. Best of all they are sugar-free! These candies are made to be enjoyed and without all that sugary guilt!
Tootsie Fruit Chews®
You've loved Tootsie Rolls® chocolate candies for years, now try their famous Fruit Chews! The assortment comes in five great flavors: Cherry, Orange, Lemon, Lime and everybody's favorite, the Vanilla Rolls!
Tootsie Rolls®
The recipe used to produce America's first wrapped penny candy is still the same over 100 years later. Millions of these chocolate midgies are produced each day. When it comes to chewy chocolate candy, nothing beats the taste of a Tootsie Roll®!
Wild Cherries
Wow, these are tart! Your taste buds will dance when you pop a few of these wild cherries … soft and fresh!
Yogurt Pretzels
Crisp pretzels dipped in a smooth yogurt frosting!
Looking for something special? Give us a call!
View Nuts, Dried Fruit & Snacks
Free delivery is available for one-time and recurring orders!
Kaiser's Coffee & Candy • (304) 677-1552