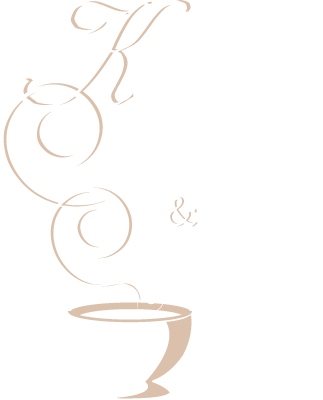 Parsons, WV Office Coffee Service
Kaiser's Coffee & Candy Serves All of Tucker County
For more than 25 years, Kaiser's Coffee & Candy has served the gourmet coffee service needs of the most reputable restaurants, coffeehouses, bars, hotels, bed & breakfasts, offices, and many other fine businesses in Parsons, Thomas, Davis, Canaan Valley, and throughout all of Tucker County. Enhance the experience of your customers and employees with the world's finest fresh-roasted whole and ground beans with the convenience of our all-inclusive coffee service.
We Furnish the Brewing Equipment (no rental fee!)
Wide Selection of Gourmet Fresh-Roasted Coffee
No Minimum Order
No Delivery Charge
No Charge for Filters
Coffee Service Vendor of Choice Since 1995
We are so confident that you'll love our coffee service that we offer a FREE two-week trial! To get started, call us at: (304) 677-1552.
Kaiser's Coffee & Candy is committed to delivering only the best for our loyal coffee customers in Parsons and surrounding areas in Tucker County. Our coffee service is personalized to meet your needs and delivered with a focus on providing friendly, reliable service you can trust.
Traditional Blends and Fine Single Origin Coffee Delivered
Parsons, Davis, Thomas, and Canaan Valley, WV
Offer your customers and employees in Parsons and Canaan Valley the finest fresh-roasted coffee, espresso, cappuccino, tea, hot chocolate, and specialty beverages from Kaiser's Coffee & Candy's wide assortment. Make your selections from our carefully curated selection of the world's most sought-after traditional blends like Kona, French Roast, and 100% Columbian. Get a great boost to start the day with our popular Breakfast Blend. Let them savor a flavorful cup of rich, flavorful Bavarian Chocolate, Amaretto, Caramel Pecan, Chocolate Raspberry, French Vanilla Nut, and dozens of additional flavors that will keep them coming back to try more. If you are interested in offering the crème de la crème, be sure to check out our wonderful single origin selections! We deliver fragrant Kenya AA, rich and flavorful Indonesian Sumatra, spicy Fancy EP Guatemalan, intense Tanzania Peaberry, and the exceptionally tangy complexity of the rare Ethiopian Yirgacheffe.
Let us take care of all your gourmet coffee needs so you can focus on your business! FREE DELIVERY is available to Thomas, Davis, Parsons, Canaan Valley, and locations throughout all of Tucker County, WV. Browse our Coffee Menu, make your selections, and let us know what coffees you would like us to include in your next delivery:
Canaan Valley, WV Fresh Candy and Nuts – Order Now
Offer the most delicious fresh-roasted nuts, gourmet sweet and chewy dried fruits, fresh candies, and trail mixes at your retail store or gift shop in Canaan Valley and watch your customers return for more. Keep your office candy dish well-stocked with favorites like Anise Squares, delicate Butter Mints, an assortment of silky-smooth hard candies, creamy English Toffee, decadent chocolates, and other customer favorites. Kaiser's Coffee & Candy customers throughout all of Tucker County enjoy saving with the convenience of our free private delivery service. To make a one-time order or sign up for recurrent deliveries, simply view our menus and let us know what we can deliver to you:
Parsons, WV — Bulk Wedding and Party Candy
Savvy party hosts know that paying extreme shipping costs or being forced to order more than you need to get "free shipping" is a bad deal. If you are planning a wedding, large gathering, parade, party, or event in Parsons, call Kaiser's Coffee & Candy first! We offer a nice selection of gourmet mints, fresh-roasted nuts, chocolates, candy bar favorites, and bulk wrapped candy (perfect for parades!) with no extra charge for delivery and no minimum order required in Thomas, Davis, Canaan Valley, and all of Tucker County, West Virginia. To learn more or place your order, please call: (304) 677-1552.
Tucker County: Order Kaiser's Coffee & Candy Gift Baskets
Kaiser's Coffee & Candy gift baskets are the perfect thoughtful gift to show an important client, special employee, or co-worker how much they mean to you. Keep a few on hand to help celebrate upcoming holidays, birthdays, and other important milestones. Your recipient will love our premium coffees, teas, hot chocolate, fresh-roasted nuts, candies, dried fruits, and other delicious food gifts. Pre-packaged gift baskets can be ordered for fundraisers, business promotions, and to stock your retail store holiday displays. As always, you will receive complimentary delivery in all areas of Tucker County.