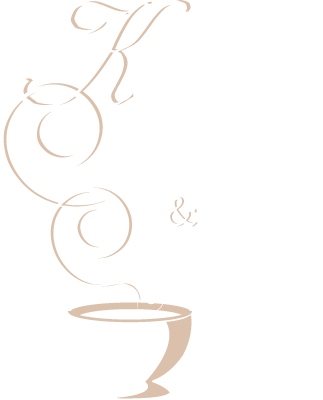 Office Coffee Service
Kaiser's Coffee & Candy
Full-Service Coffee, Beverage & Breakroom Service
Attention Coffee Heroes!
Kaiser's Coffee & Candy provides everything you need to enjoy a hot, fresh cup of coffee anytime in your business office or breakroom. Keep your guests and employees happy and energized with our delicious selection of coffee, tea, and other fine beverage options.
All coffee is freshly roasted and ground to order!
We Furnish the Equipment
No Rental Fee
No Charge for Equipment Breakage/Breakdown
No Charge for Delivery
No Charge for Filters
No Contract
No Minimum Order
Try Us Today – Enjoy Fresh, Flavorful Coffee Tomorrow!
The only thing you pay for is the product and any supplies you decide to order! Give us a try and discover how convenient and affordable coffee service can be. We offer a free 2-week trial with no obligation. Call now and claim your rightful title as your office's Coffee Hero. Start enjoying the freshest and most flavorful coffee delivered and set up right in your office or breakroom! Call: (304) 677-1552.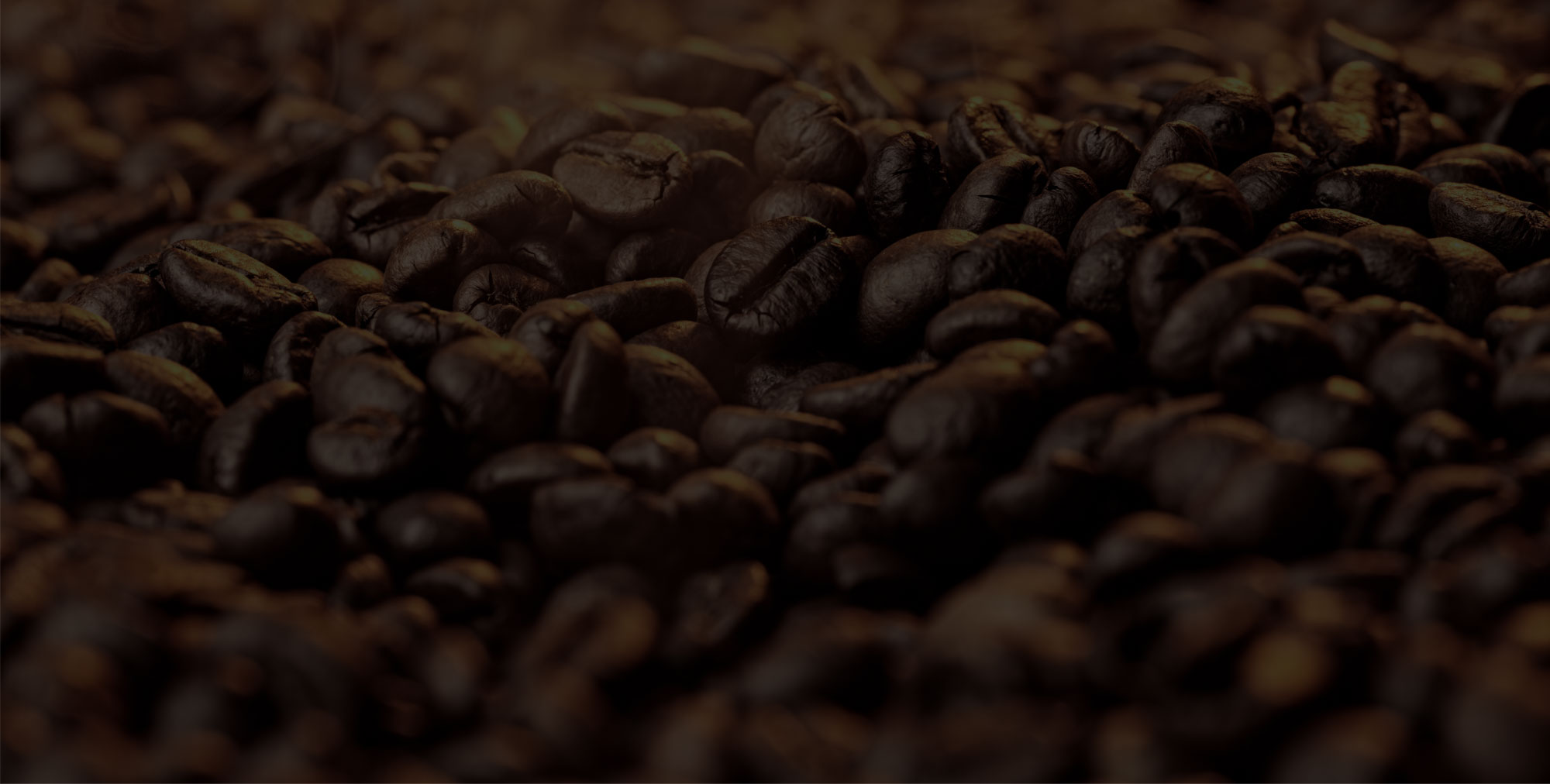 How Does Bi-Weekly Coffee Service Work?
Tell us how many people are in your office.
Select your beverage(s) of choice
Add on any supplies you need.
Enjoy fresh coffee and beverages without any hassle!
Call now to start service: (304) 677-1552.
Set a standing order (your regular bi-weekly coffee delivery) or change your beverage choices with each delivery! Please let us know your selections for the following delivery at least 24-hours in advance.
Professional Bunn® Equipment
Kaiser's Coffee & Tea coffee service customers are supplied with top-of-the-line professional Bunn® equipment rental and coffee filters free of charge. We feel confident that our customers will enjoy the efficiency, quality, and reliability of this equipment. If you experience equipment failure, a broken pot, etc., just let us know and we will repair or replace the equipment right away at no cost to you.
Gourmet Coffee Menu
Serve your employees and guests the freshest gourmet coffee without ever having to leave the office! Kaiser's Coffee & Candy works hard to source the finest and most fragrant freshly roasted whole and ground bean coffee for your sipping pleasure. We carefully coordinate shipments of the world's most exquisite single origin, blended and flavored coffees in whole bean and ground, roasted from light to dark, and available in single-serve frac packs or by the bag or can to help ensure you enjoy a great cup of coffee that meets your preferences every time. Choose from the complete product lines of Ellis and Howe Coffee Roasters:

View the Complete Ellis Coffee Lineup
Heritage * Mezzaroma * Sustainable Rainforest Alliance Certified

Howe Coffee Roasters – Gourmet Coffee Line
100% Colombian
Finest grade of pure Colombian coffee with a mellow body.
Amaretto
The classic flavor of amaretto.
Bah Humbug
A unique seasonal blend of Chocolate, French Vanilla and Caramel Pecan.
Bavarian Chocolate
Rich, smooth flavor of dark chocolate and almonds.
Blueberry Muffin
Imagine waking up and you have a craving for a blueberry muffin… With no time to bake them you enjoy a fresh brewed cup of our blueberry muffin blend! This whole bean coffee is a great choice for breakfast lovers!
Bold Brew
Arabica coffee beans roasted darker for a strong European flavor and aroma.
Breakfast Blend
The finest mountain grown Arabican coffees blended together to create the perfect morning cup.
Cafe Frangelica
Rich combination of hazelnut, vanilla and dark chocolate.
Caramel Pecan
Smooth praline flavor mixed with a light pecan undertone, this coffee is roasted to perfection. Made for coffee lovers who enjoy the goodness a strong blend with subtle caramel flavor, enjoy this whole bean coffee with free shipping.
Chocolate Cherry
If you're a fan of chocolate covered cherries, we have just the right coffee for you! Each sip of this rich, smooth blend will be just as delicious as eating the candies themselves. Available in whole bean or ground coffee.
Chocolate Raspberry
Delightful combination of dark chocolate and raspberries.
Cinnamon Hazelnut
Rich, smooth flavor and aroma of hazelnut and vanilla with a hint of cinnamon.
Coconut Cream
Coconut cream coffee, now that sounds like a match made in heaven. If you're looking for a coffee that brings out both the sweetness and creaminess of candy, then this is just for you. Available in whole bean or ground.
Colombian Supremo
Finest grade of pure Colombian coffee with a mellow body.
Costa Rican Tarrazu*
In a country where it is illegal to grow anything less than arabica beans, Costa Rican Tarrazu is regarded as one of the world's great coffees. Its light, clean flavor and wonderful aroma of aged wood and dark chocolate set it apart as one of the very best.
Danish Pastry
The fresh aroma of cinnamon, nutmeg and custard impart the rich, full flavor of Danish pastries.
Decaf Amaretto
The classic flavor of Amaretto. Decaffeinated naturally using sparkling water.
Decaf Bavarian Chocolate
Rich, smooth taste of dark chocolate and almonds. 97 percent caffeine free.
Decaf Hazelnut Cream
Rich, smooth flavor and aroma of hazelnut and vanilla. 97 percent caffeine free.
Decaf Hazelnut Cream Whole Bean
Rich, smooth flavor and aroma of hazelnut and vanilla. 97 percent caffeine free.
Decaf House Blend
Our signature blend. Deep, delightful, decaffeinated.
Decaf Sneek-A-Diddle
Our signature decaffeinated blend of toasted coconut, cinnamon and almond flavors.
Decaf Toasted Almond
Subtle roasted nut aroma with a delicious cream flavor. Decaffeinated.
Decaf Vanilla Cream
Favorite creamy flavor of vanilla decaffeinated naturally using sparkling water.
Ethiopian Yirgacheffe*
The birthplace of Arabica coffee, Ethiopian beans are known for their high quality and uniqueness. The Yirgacheffe, the hardest of all Ethiopian beans to find, offers a delicate fragrance of orange blossoms, producing an intense, tangy cup with a sweet, clean finish.
Fancy EP Guatemalan*
With good flavor, aroma and balance, Guatemala's spicy, complex beans are a worldwide favorite. The Fancy EP Guatemalan offers a bright cup with medium body. Fine-quality beans from high altitudes make this a wonderfully lively coffee.
French Roast
Arabica coffee beans roasted darker for a strong European flavor and aroma.
French Vanilla Nut
Rich, creamy vanilla and roasted nut flavored coffee!
Hazelnut
Rich, smooth flavor and aroma of hazelnut and vanilla. Ground coffee.
Hazelnut Cream
Rich, smooth flavor and aroma of hazelnut and vanilla.
House Blend
Blended of the finest 100% Arabica coffees available. This coffee sets the standard for quality. A light, delicate cup, rich in flavor and color — absolutely our finest.
Indonesian Sumatra*
A perfect "after dinner" coffee, these beans from Indonesia's second-largest island offer a heavier body with low acidity. The flavor profile is syrupy and a bit chocolatey – excellent in latte'. The richness of this coffee is preferred by many.
Irish Cream
Special creamy taste of Irish cream.
Italian Espresso
Dark roasted for a perfect cup of cappuccino or espresso.
Kahlua & Cream
A smooth, rich taste of cream combined with the flavor of Mexico's finest coffee liqueur.
Kenya AA*
A pleasant fruity aroma coupled with an excellent balance of acidity and body make Kenya AA a favorite of many coffee drinkers. The beans deliver a winey cup with medium to heavy body and a spicy snap. Excellent choice for those seeking strong flavor.
Kona Blend
Smooth, rich blend from the islands of Hawaii. Exceptional flavor.
Maple Cinnamon
Fall is a special time with some special flavors. If you're looking for a comforting blend of cinnamon and other spices along with the richness and warmth of maple syrup, this blend is for you. Whether the leaves are changing or the flowers are blooming, you can enjoy the taste of fall any time you want with our maple cinnamon blend. Available in whole bean or ground coffee.
Pumpkin Spice
A warm blend of pumpkin pie, cinnamon, nutmeg and cloves.
Sneek-A-Diddle
Toasted coconut, cinnamon and almond flavors.
Sugar Cookie
A fresh baked batch of sugar cookies, buttery, yummy, and just ready to be eaten, now that's a good smell. With our sugar cookie coffee you can get all of that without the guilt of all those cookies. Available Whole Bean or Ground, this coffee is the best for bringing back all those holiday memories any time during the year.
Tanzania Peaberry*
With more intense flavor than regular beans, Tanzania's peaberries offer a full-bodied, well-balanced cup with intense flavor and superb fragrance. Regarded as one of the world's finest beans, Tanzania's peaberries are harvested from the slopes of Mt. Kilimanjaro.
Toasted Almond
Subtle roasted nut aroma with a delicious cream flavor.
Vanilla Cream
Favorite creamy flavor of vanilla.
Winter Delight
Sweet brown sugar, rich molasses, creamy butter and roasted nuts — the perfect blend of home baked goodies at holiday time.
*Single origin

Bigelow Tea Menu
Add an assortment of flavorful black, green, and herbal teas to your breakroom to delight your employees and show your guests that you care about their personal preferences.
Bigelow Cinnamon Stick
Filled with the delightful aroma and taste of cinnamon, this bold black tea is sweet yet spicy.
Bigelow Constant Comment
This secret recipe is a combination of black tea, rind of oranges, and sweet spices. One sip will show you that there is no other tea like this one!
Bigelow Darjeeling
Darjeeling is known as the champagne of black tea! Being handpicked from the foothills of the Himalayan mountainside in the Darjeeling region of India. Just one sip will leave you understanding why this is one of the more sophisticated brews.
Bigelow Earl Grey
A bold handpicked black tea blended from the best bergamot oil sourced from Calabria, Italy. This is an Earl Grey like no other!
Bigelow English Teatime
It's Teatime!! This mountain grown black tea is full-bodied yet smooth, Enjoy the perfect pick me-up any time of the day!
Bigelow Green Tea
Using only handpicked tea from high elevation gardens, this classic green tea brings out the natural flavors. Enjoy a smooth and delicate cup of a classic favorite.
Bigelow Lemon Lift
A popular black tea with notes of lemon and spices. Bigelow creates a round cup of tea that will sooth your throat with this perfect pair!
Bigelow Plantation Mint
This flavorful black tea blended with just the right amount of mint was one of the first blends created for the Bigelow Company. The Award Winning Plantation Mint is a very clean and smooth brew.
Howe Black Tea
Howe's orange pekoe black tea bags are sold in a 100-count box. Orange pekoe is a type of black tea, referring to its high quality, not its flavor. Studies have shown that black tea's high antioxidant level may help fight cancer, while its polyphenol and flavonoid compounds may reduce the risk of death from heart disease.

Fresh Brewed Iced Tea
Add fresh-brewed iced tea to your breakroom fridge for a delicious and refreshing change of pace! Our customers love this option from Lipton and we think you will, too. Simply brew in your clean coffee pot, sweeten, and chill for the perfectly hydrating pick-me-up that's ready when you are.
Other Beverage Options
Don't forget to include a beverage option for your employees and guests who may prefer something extra special…like the taste of fine European chocolate and espresso. We can include Swiss Miss hot cocoa and/or espresso for cappuccino with your order. We'll even include a cappuccino machine, if you like. Give your employees and guests the taste of bold and elegant Italian sophistication in the breakroom today!
Breakroom Supplies – Cups, Stir Sticks, Sugar & Creamer
Although you are under no obligation to do so, you may buy any or all of your breakroom supplies through us and we will deliver them with your order. We can provide a wide selection of beverage accessories including:
Cups
Stir Sticks
Cream & Flavored Creamer
Sugar & Sweeteners

Just let us know what you need and we will add it to your standing order or deliver your supplies on an as-needed basis.
Standard filters are always provided free of charge.
Customer Service Promise
We are dedicated to keeping your business brewing! Kaiser's Coffee & Candy provides an exceptional level of friendly and responsive service throughout our north central West Virginia service area. We are on-call and ready to answer your call during the business week.
We re-stock your coffee and supplies on a bi-weekly (every other week) basis according to your standing order. Weekly service is also available for high-volume customers. If you would happen to experience any issue with your brewing equipment, please let us know and we will respond right away.
Kaiser's Coffee & Candy • (304) 677-1552