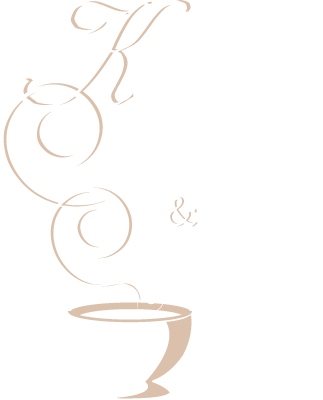 Coffee Service – Candy, Nuts & Snack Food Distributor
Kaiser's Coffee & Candy Serves Barbour County, WV
Make every day a sweet one with Kaiser's Coffee & Candy! Elevate your morning with our convenient full-service coffee service at your Barbour County restaurant, hotel, bar, or office. Bring a smile to your customers and delight visiting children with our popular bulk lollipops or your choice from our large assortment of hard candy, mints, chocolate, gummy bears, spearmint leaves, and other popular candy favorites. Treat yourself or someone special to fresh-roasted nuts, dried fruit, trail mix, and snacks including almonds, pistachios, cashews, honey-roasted sesame sticks, dried pineapple, mango, apricots and more.
Serving Belington, Philippi and all of Barbour County, WV
Whether you're looking for bulk snacks to offer at your grocery or convenience store in Philippi, a unique gift basket for someone special or a business promotion in Belington, or the freshest roasted traditional blended, single origin, or flavored coffee in Barbour County, we have you covered! To order, please call: (304) 677-1552.
Why pay high shipping costs?
Kaiser's delivers your order right away and there is NO CHARGE for our truck delivery service!
We are so confident that you'll love our coffee service that we offer a FREE two-week trial! To get started, call us at: (304) 677-1552.
Office Coffee Service in Belington, WV
Treat your employees, customers, guests – and yourself – to Barbour County's freshest custom-roasted gourmet coffee and beverages! From our fine House Blend and flavors like creamy French Vanilla Nut and Irish Cream, rich Bavarian Chocolate, and yummy Maple Cinnamon to rare and fragrant single origin coffees such as Ethiopian Yirgacheffe and Tanzania Peaberry, the breakroom will never be the same again when you sign up for our popular gourmet coffee service. We take care of everything for you! Go ahead and give us a call, Office Hero.
Fresh Bulk & Prepackaged Candy Delivered FREE in Philippi
Choose from dozens of the most popular candies delivered free to your store or business location in Philippi! You can set up a one-time delivery or get on our schedule with delivery service customized to meet your re-stocking needs. No minimum order is required and you can add and change your order with each shipment if you like to give your customers more variety. We offer everything from Red Fish, Peach Rings, and Fancy Licorice Mix to Goetze's Caramel Creams, Butterfinger Bars, Fruit Slices, Salt Water Taffy, and so much more. Check out our Candy Menu and let us know what you would like to include in your shipment. As always, there is no delivery charge or fee for our customers in Philippi, Belington, and all of Barbour County.
Order Fresh-Roasted Nuts for Delivery in Belington
Enjoy the natural goodness of unadorned almonds, pistachios, walnuts, and a wide selection of seeds and nuts or roasted to perfection and seasoned with honey, spicy ranch, Cajun, or cool ranch. Go nutty and mix it up with sesame sticks, banana chips, dried tropical fruits, chocolates, and other sweet, salty, and savory flavor combinations. We deliver your snack choices fast and fresh to your location in Belington.
Order Coffee Service & Snack Delivery
Belington, Philippi and Barbour County, WV
Coffee and beverage service, bulk candies, nuts, and other specialty snacks are available according to your business's needs or as a one-time service for your large party, wedding, holiday gathering or special event in Philippi, Belington, and all of Barbour County, WV. To learn more or order, please call Kaiser Coffee & Candy at: (304) 677-1552.