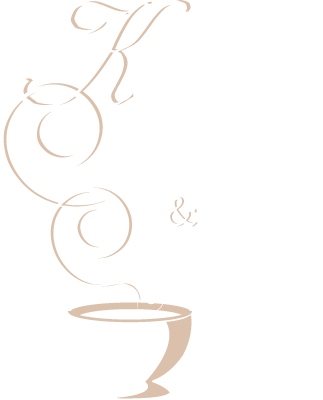 Our Standard of Service
Kaiser's Coffee & Candy
When you choose Kaiser's Coffee & Candy, you can enjoy knowing that you are making the very best choice for your guests, the ecosystem, your wallet – and your taste buds! With every cup of coffee, we deliver on our promise to do right by our customers by providing exceptionally fresh, flavorful coffee that inspires and energizes your day.
Service
Above all, service is at the heart of our business. Of course you can grab a bag of coffee at the grocery store or order candy online – but you simply do not know what you will end up with and you certainly will not receive full service to accompany your purchase.
Savings
Our coffee service customers receive complimentary Bunn equipment rentals with equipment protection at no charge, free coffee filters, full-service product and supply delivery and setup, and friendly customer service that is second-to-none. Our private delivery service is provided at no additional charge throughout north central West Virginia so you can eliminate shipping costs completely.
Quality
At Kaiser's Coffee & Candy, we offer only the freshest and most aromatic roasted coffee and nuts, tea, and hard and soft candies – as fresh as possible. We carefully coordinate our suppliers' custom coffee roasting and grinding schedules to ensure you receive exceptional quality you can rely on with every delivery.
Local
We are a locally owned and operated family business based in Belington, West Virginia. Our products are sourced from George J. Howe Company in Grove City, Pennsylvania and Ellis Coffee of Philadelphia, PA. As a consumer, your choices have a very real impact on your community. When you support those who live and work in your local region, you are helping stimulate the local economy, creating jobs for your friends and neighbors who live nearby, as well as reducing fuel consumption for transportation and dependence on foreign entities. In addition, you enjoy access to a much higher level of service because we live here, get to know your preferences, and care about you and the future of our community.
A USA-Brand Partner
Kaiser's Coffee & Tea is committed to supporting U.S. brands. All of our candies are manufactured within the United States of America. Although coffee, tea, and many varieties of nuts must be imported from the countries where they are grown due to the nature of their agricultural production requirements, we require that these products be freshly roasted and processed by American workers in clean U.S.-based facilities as close as possible to our distribution facility. We are proud to be U.S.-Strong!
Sustainability
We are committed to offering coffees and teas that are grown, harvested, and distributed in a socially and environmentally responsible manner. Coffee, in particular, has had a dramatic impact on the ecology of the world and our productivity as a civilization. With more than 400 million cups enjoyed each day in the U.S. and demand expected to triple by 2050, it is vital that we take steps to ensure the sustainability of the world's coffee supply to help ensure it remains available to inspire and energize us. We need coffee to thrive – and coffee and the hard-working farmers who grow it need us to help ensure they are paid and treated fairly. Kaiser Coffee & Tea encourages our customers to demand more from coffee producers than simply low cost.
A Word About K-Cups
While convenient, these plastic pods cannot be easily recycled. They represent an immense contribution to the waste stream that clogs our landfills. In addition, there has been some concern about chemicals leaching from the plastic during the brewing process. Therefore, Kaiser Coffee & Candy has made the decision to phase out and eventually eliminate these products from our lineup.
If you use a Keurig, we recommend that you instead consider a reusable pod that can be filled with your own coffee. Traditional methods of brewing coffee produce virtually zero waste. All residue and remainder (spent coffee grounds and paper filters) can easily be composted and readily biodegradable.
Kaiser's Coffee & Candy is proud to be a member of
the National Federation of Independent Business (NFIB).