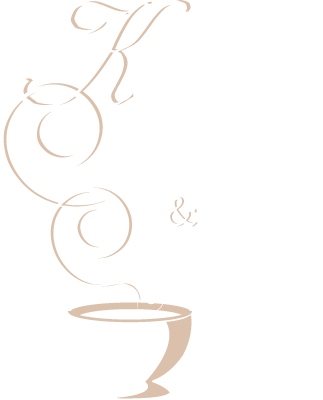 Morgantown Coffee Service
Coffee, Candy & Nut Distributor Serving Monongalia County, WV
Getting the best cup of coffee at work has never been easier! Kaiser's Coffee & Candy offers personalized office coffee service for your business, as well as delivery of tasty candies, dried fruits, nuts, and breakroom snacks. Keep your employees energized and inspired and please your retail customers with our selection of the finest freshly roasted coffee in Morgantown!
We Furnish the Equipment (no rental fee)
No Delivery Charge
No Charge for Filters
No Contract
No Minimum Order
All coffee is freshly roasted and ground to order!
Why pay high shipping costs?
Kaiser's delivers your order right away and there is NO CHARGE for our truck delivery service!
We are so confident that you'll love our coffee service that we offer a FREE two-week trial! To get started, call us at: (304) 677-1552.
Order the Freshest Candy & Nuts in Monongalia County
Stock your Morgantown breakroom, store shelves and promotional/giveaway candy dishes with the freshest candy, nuts, dried fruit, and snacks in Monongalia County! We pride ourselves in offering a wide selection of exceptionally fresh packaged peg candy, chocolate covered pretzels, Dum Dum and Saf-T Pop suckers, gummy bears, raw, fresh-roasted, and flavored nuts, atomic fireballs, sweet, savory, or spicy trail mix and party blends, butter mints, chewy dried fruits, and much more. To order, just give us a call: (304) 677-1552.
FREE MORGANTOWN DELIVERY
Kaiser's Coffee & Candy proudly offers FREE DELIVERY so you can avoid all shipping costs. There is no minimum or mandatory contract obligating you to order anything you don't want – simply order what you need, when you need it (or set up recurring service if you like) and enjoy the convenience of delicious gourmet coffee delivered to your office along with our dedicated customer service! When you choose Kaiser's Coffee & Candy, you get freshness, quality, and service you can depend on.
Kaiser's Coffee & Candy Gift Baskets – Morgantown, WV
Impress your gift recipient with Kaiser's Coffee & Candy's amazing fresh-roasted coffees, fine imported teas, roasted nuts, candies, and chocolates. Our convenient gift baskets make gifting, fundraising, and business promotions almost effortless! Show an important employee or client you care for a birthday, holiday, or special event. Add a few pre-made baskets to your store shelves or fundraiser. Our gift baskets are a welcome addition to any event because everyone loves Kaiser's Coffee & Candy!