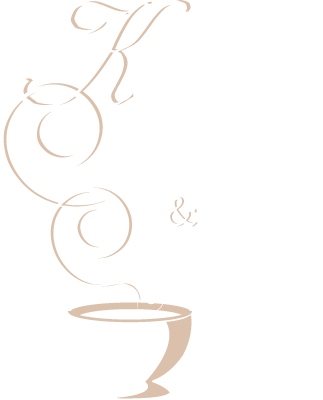 Grafton, WV Office Coffee Service
Kaiser's Coffee & Candy Serves All of Taylor County
For more than 25 years, Kaiser's Coffee & Candy has been serving the gourmet coffee service needs of offices and businesses in Grafton, the Tygart Lake Area, and all of Taylor County, WV. We proudly offer a wide selection of the finest coffees roasted to perfection and delivered to your breakroom with our friendly, all-inclusive office coffee service.
We Furnish the Equipment (no rental fee)
Wide Selection of Fine Fresh-Roasted Coffee
No Delivery Charge or Forced-Order Contracts
No Charge for Filters
No Minimum Order
Superior Coffee and Friendly Service Since 1995
We are so confident that you'll love our coffee service that we offer a FREE two-week trial! To get started, call us at: (304) 677-1552.
We believe our loyal coffee customers in Grafton and the surrounding areas deserve only the best. Let us take care of your employees and customers. Keep them coming back again and again for a taste of the finest fresh-roasted aromatic brews in the world!
Choose Your Coffee
Offer a classic brew such as French Roast, Kona Blend, or 100% Columbian, flavored options including Blueberry Muffin, Bavarian Chocolate, and Kahlua & Cream, or kick it up to the max with the high-octane favor of a robust single origin selection such as Kenya AA, rich Indonesian Sumatra or the rare and fabulous Ethiopian Yirgacheffe. Just choose your favorites and let us know what you would like us to include in your next delivery.
Grafton, WV Fresh Candy and Nuts – Order Now
Order sweet happiness with Kaiser's Coffee Candy's selection of fresh candies, nuts, dried fruits, and trail mixes. We deliver a wide assortment of favorites to help keep your store's shelves and office candy dishes full. Choose from favorites including Gummy Bears, Chocolate Covered Pretzels, Haribo Berries, Goetze's Caramel Creams, Atomic Fireballs, and much more – all available with free delivery to Grafton and Taylor County, WV.
Bulk Party and Wedding Candy Delivered to Grafton, WV
Are you planning a large wedding, party, holiday gathering, or other special event in Grafton? Order delicious chocolate, bulk wrapped candy, mints, fresh-roasted, nuts, and other party favorites in bulk and save on shipping. There is no delivery fee for our Taylor County customers. To learn more or place your order, please call: (304) 677-1552.
Taylor County: Order Kaiser's Coffee & Candy Gift Baskets
Give the gift everyone will appreciate! Kaiser's Coffee & Candy gift baskets make a great gift for employee birthdays and business promotions. Add a few to your store's holiday display or give your customers a convenient pre-packaged gift option.