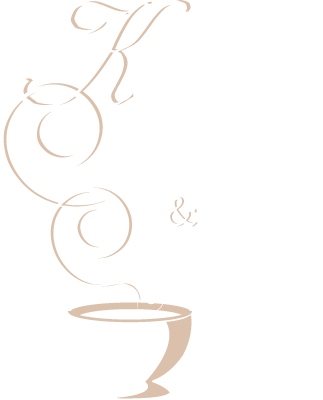 Coffee Service – Candy & Nut Distributor
Kaiser's Coffee & Candy Serves Clarksburg and Harrison County, WV
Kaiser's Coffee & Candy has something extra special and sweet for your customers, employees, and guests in Harrison County! Make every morning delightful with our convenient full-service coffee service at your restaurant, car dealership, hotel, bar, or office. Find the perfect promotional giveaway candies and stock your store shelves with our ever-popular bulk Dum Dum suckers, Saf-T Pops swirl lollipops, or your choice from our large selection of tasty hard candy, soft mint sticks, chocolate, gummy bears, milk caramels, spearmint leaves, and other popular American candy favorites. Find a special treat for yourself, a coworker, or business contact with our famous fresh-roasted nuts, dried fruits, trail mixes, and savory snacks including everything from traditional walnuts, almonds, and cashews to cool ranch peanuts, fancy dried papaya, honey-roasted sesame sticks, hot and spicy Cajun Mix, and more.
Bulk Candy & Nut Vendor – Gift Baskets in Bridgeport, WV
Enjoy exceptional cost savings for your grocery or convenience store in Bridgeport, Clarksburg, and Harrison County when you choose us as your bulk candy and nut vendor! We also offer wonderful gift baskets for fundraisers and business promotions with complimentary delivery. For everything from the freshest roasted coffee service to the finest candies and nuts in Harrison County, WV, you can trust Kaiser's Coffee & Candy. We make it easy for you. To order, please call: (304) 677-1552.
Why pay high shipping costs?
Kaiser's delivers your order right away and there is NO CHARGE for our truck delivery service!
We are so confident that you'll love our coffee service that we offer a FREE two-week trial! To get started, call us at: (304) 677-1552.
Office Coffee Service in Clarksburg, WV
The key to a happier and more productive office is coffee! Offer your employees and guests in Clarksburg, WV the fuel they need with our convenient and delicious coffee service. We provide everything you need from free rental of our efficient Bunn equipment (with free filters), and of course the freshest custom-roasted gourmet coffee and beverages in Harrison County! There are no equipment rental fees or hidden charges at all. Just pay for the coffee you order and any supplies you want such as creamers, cups, and sweeteners.
Choose from our premium House Blend, Espresso, Columbian Supremo and flavors like creamy Caramel Pecan and Irish Cream, rich Chocolate Cherry, and yummy Danish Pastry. Take your coffee break to the next level with to our excitingly fragrant single origin coffees such as Ethiopian Yirgacheffe, Costa Rican Tarrazu, and Tanzania Peaberry. Kaiser's Coffee & Candy makes it so easy to invigorate your employees and make a distinctive impression on your customers. Let us take care of all your office coffee needs!
Fresh Bulk & Prepackaged Candy Delivered FREE in Bridgeport, WV
When the Kaiser's Candyman comes around, make sure you're on his list! We deliver the freshest prepackaged peg bags and boxes of bulk candy to stores and businesses in Bridgeport and throughout all of Harrison County. We do not require a minimum order, there is no contract forcing you to buy anything you don't actually need, and delivery is FREE. Let us help you delight your customers with a wide selection of candy favorites! Choose from gummy worms, cherry slices, chocolate-covered pretzels, bubble gum, caramel creams, chocolate, gourmet mints, and so much more. Have a look at our Candy Menu and give us a call to let us know what you would like us to include in your shipment: (304) 677-1552.
Order Fresh-Roasted Nuts — Delivery in Clarksburg, WV
Nuts are a highly nutritious source of essential omega-6 and omega-3 monounsaturated fats, magnesium, vitamin E, and many other vital vitamins and minerals important to a healthy diet – and they are delicious! Never run out of your customers' favorites with our wide selection of nuts and snacks including the freshest raw almonds and walnuts, as well as flavorful honey-roasted peanuts and cashews, dried fruits, and savory, sweet, and spicy trail mixes! Add something new to your store shelves or set up a regular standing delivery with FREE delivery to your location in Clarksburg and all of Harrison County.
Order Coffee Service & Snack Delivery
Clarksburg, Bridgeport and Harrison County, WV
Order coffee and beverage service for your office or business, as well as bulk candies, nuts, and specialty snacks for your store or special office occasions like upcoming birthdays and corporate meetings. We deliver what you need, when you need it. Place a one-time order or enjoy the reliability of our regular delivery service. Keep us in mind when preparing to host your next large party, wedding, holiday gathering or special event in Clarksburg, Bridgeport, and anywhere in Harrison County, WV. To learn more or place an order, please call Kaiser Coffee & Candy at: (304) 677-1552.