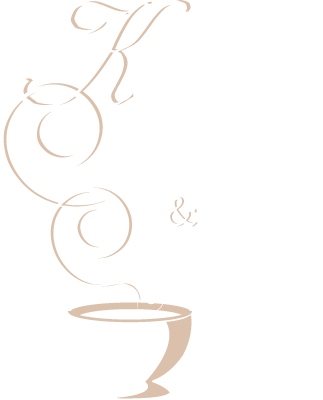 Gourmet Gift Baskets & Fundraisers
Fresh Premium Nuts, Chocolate, Coffee, Tea, Candy & Snacks
Give the Best Gift of All
Everyone loves the convenience of gift baskets! Keep a few on hand at your store for resale with your flower display, greeting card section, dedicated gift display, or checkout lane every holiday. We will provide your choice of a standard or premium assortment of candies, nuts, coffee, tea, and snacks – or let us know if you have a specific preference. Small, medium, large, and jumbo baskets are available at a variety of price points. Our most popular medium-sized gift basket includes approximately 10 items and retails for $50. Please call for more information and to place your order: (304) 677-1552.
Choose Your Custom Gift Basket Contents:
Gift Baskets for Fundraisers
Our gift baskets make a wonderful fundraiser for your business or non-profit. The Kaiser's Coffee & Candy brand is trusted to deliver the highest quality, freshest premium coffees, teas, fresh-roasted nuts, dried fruit, and candies throughout our local area, so if you are planning a fundraiser, be sure to include a Kaiser's Coffee & Candy gift basket in your lineup!
Corporate Employee and Executive Gifts
Client Appreciation • Employee Birthdays • Team Accomplishments
Leave a lasting impression and recognize your employees, clients, and executives with a special custom gift basket from Kaiser's Coffee & Candy. Master the art of business gifting while advertising your brand during holiday gifting opportunities, client presentations, banquets, employee performance incentives, executive functions, and other business events when you have an opportunity to express your appreciation. Our gift baskets make wonderful promotional handouts for your most important business prospects.
When it comes to selecting a gift that represents your business, image is everything. Impress your loyal clients, celebrate a team accomplishment, and show your appreciation with a gift of the freshest, finest premium beverages and snacks. Leave a sweet taste in their mouth and a happy memory of your company that will last a lifetime.
Holiday Gift Baskets
Why give one gift when you can give an entire basketful of delicious gourmet food and beverage favorites? Make this Christmas, Easter, Valentine's Day, Mother's Day, and every holiday sweet for the special person in your life with a unique gift basket from Kaiser's Coffee & Candy! When you send a gift basket filled with the freshest fine candies, nuts, savory snack mixes, and fresh-roasted coffee, your gift recipient will remember your thoughtfulness for a lifetime. Design a custom basket or let us select for you.
Kaiser's Coffee & Candy • (304) 677-1552