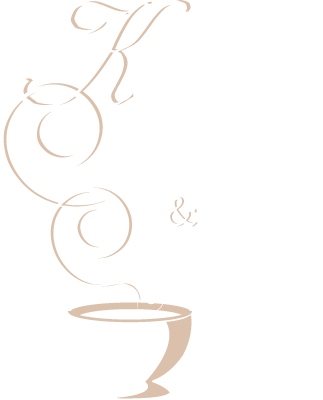 Coffee Service – Candy & Nut Distributor
FREE DELIVERY – Fairmont, Mannington and Marion County, WV
Kaiser's Coffee & Candy offers all-inclusive office coffee service and quality candy, nut, and premium snack delivery in Fairmont, Mannington, and all of Marion County, West Virginia. You'll never be disappointed or left in the dust when you choose Kaiser's Coffee & Candy. We keep you, your employees, and guests well-hydrated and productive with a wide selection of the world's finest and freshest gourmet coffees and teas. As your dedicated local fine candy and nut distributor, we help keep your shelves fully stocked with all your customers' favorite snacks to keep them coming back for more!
Why pay high shipping costs?
Kaiser's delivers your order right away and there is NO CHARGE for our truck delivery service!
We are so confident that you'll love our coffee service that we offer a FREE two-week trial! To get started, call us at: (304) 677-1552.
Gourmet Coffee Service – Fairmont, WV
Keep your employees in Fairmont caffeinated and inspired with refreshing beverage options from Kaiser's Coffee & Candy. Offer your workforce and customers a superior brew that will leave them happy and satisfied with our wide selection of fresh-roasted coffees to delight all tastes. Choose from traditional favorites like 100% Columbian, Breakfast Blend, and French Roast, sumptuous flavored blends including Toasted Almond, smooth Kahlua & Cream, and soothing Maple Cinnamon, or experience a luxurious single origin coffee such as Tanzania Peaberry or the unique Ethiopian Yirgacheffe.
Our customers enjoy complimentary rental of premium commercial-grade Bunn equipment (with free filters). There are no unpleasant surprises or hidden charges. Just order and pay for the coffee and any supplies you want such as flavored creamers, cups, stir sticks, and sweeteners. Sign up for our convenient coffee service and let Kaiser's Coffee & Candy help fuel your Fairmont company's success!
Order Fresh Candy for Delivery in Marion County, WV
Show your customers you care by providing the freshest candies in Marion County, WV. No one likes to bite into their favorite candy to discover that it is old, stale, or melted. Ensure every mint is brisk and refreshing, each cinnamon bear is spicy, and all your chocolate textures are firm by choosing Kaiser's Coffee & Candy. We are a smaller local candy distributor and pay attention to detail. Our team has proudly served stores and businesses in Fairmont and throughout north central West Virginia for more than 25 years. No minimum order is required and we treat you right. To save big on shipping costs with our free personal delivery service, check out our Candy Menu and call to order today: (304) 677-1552.
Order Fresh-Roasted Nuts – Fairmont, WV
Kaiser's Coffee & Candy's nuts are amazingly good! We believe in sourcing our supply from the most dedicated fresh roasters in the region. In addition, we carefully coordinate orders to deliver an outrageous taste and freshness that is impossible to beat. Explore our nut, dried fruit, trail mix, and snack options and be sure to order some for yourself, too. From almonds and walnuts, dried cranberries, papaya, pineapple, and apricots to snack-time favorites like Fancy Mixed Nuts, Hot & Spicy Sesame Sticks, Spicy Ranch Peanuts, and our popular New York Nosh and Sweet & Salty Mixes, pleasing a crowd in Fairmont has never been easier!
Kaiser's Coffee & Candy Gift Baskets
Give the gift of exceptional taste with a Kaiser's Coffee & Candy gift basket. Whether you want to present an employee or business client with a gift on their birthday, add variety to your store's holiday display, or include a quality option to your business's fundraiser or promotion, a Kaiser's Coffee & Candy gift basket is the perfect choice. Everyone loves Kaiser's Coffee & Candy!