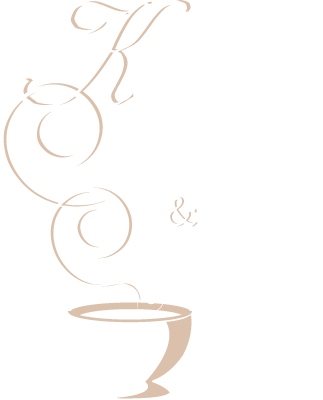 Coffee Service – Candy & Nut Distributor
Delivering to Keyser, Elk Garden, Burlington and ALL Mineral County, WV
Kaiser's Coffee & Candy makes it easy to enjoy seriously good coffee in your office or at your Mineral County business location with none of the hassle. Our all-inclusive office coffee service and delivery of the freshest candies, nuts and premium dried fruits and snack mixes is designed with your convenience in mind.
Ordering is easy! Just pick what you want and call to set up a one-time or recurring delivery. Call Kaiser's Coffee & Candy to order: (304) 677-1552.
Why pay high shipping costs?
Kaiser's delivers your order right away and there is NO CHARGE for our truck delivery service!
We are so confident that you'll love our coffee service that we offer a FREE two-week trial! To get started, call us at: (304) 677-1552.
Enjoy Premium Coffee & Tea Delivered to Your Keyser, WV Office
When the enticing aroma of a freshly brewed pot of a mouthwatering Café Frangelica, Cappuccino, Bavarian Chocolate, or 100% Columbian drifts by, you can be sure all coffee lovers nearby will want to gather for a cup! Perk up your employees and delight your customers with everything from a traditional Breakfast Blend, delicious flavors including Kahlua & Cream, Blueberry Muffin, and Maple Cinnamon to a fragrant single origin Kenya AA, Tanzania Peaberry, and much more. We offer one of the largest selections of fine fresh-ground and whole bean coffees in Mineral County and all of north central West Virginia, so you can explore a new flavor of fresh coffee or tea every week of the year if you choose!
We provide our commercial coffee service customers with a professional-grade Bunn coffee brewing equipment rental and coffee filters at no charge. Learn more about how our convenient coffee service can add inspiration and productivity to your work environment. Sign up today and start enjoying fresh, flavorful coffee in your Keyser, WV office today!
Order the Freshest Candy & Nuts in Mineral County, WV
Stock your store shelves and promotional/giveaway candy dishes with the freshest candy, nuts, dried fruit, and snacks in Mineral County! Offer your customers a selection of sweet, savory, or spicy trail mix and party blends, chewy dried fruits, a wide variety of packaged peg candy, Dum Dum and Saf-T Pop suckers, gummy bears, raw, fresh-roasted, and flavored nuts, and much more. Kaiser's Coffee & Candy is proud to offer FREE DELIVERY of your order to help you save on shipping costs and there is no minimum or contractual order obligation – just order what you need and enjoy the convenience of our dedicated customer service!
Kaiser's Coffee & Candy Gift Baskets
Give mouthwatering fresh-roasted coffees, fine imported teas, candies, nuts, and chocolates with a convenient Kaiser's Coffee & Candy gift basket! These pre-made baskets are a wonderful way to show an important business client or employee how much you value them. If you are planning a fundraiser or business promotion in Keyser or anywhere in Mineral County, WV, call us first! Our gift baskets are a very popular addition that you will want to be sure to include because everyone loves the fresh taste of Kaiser's Coffee & Candy!