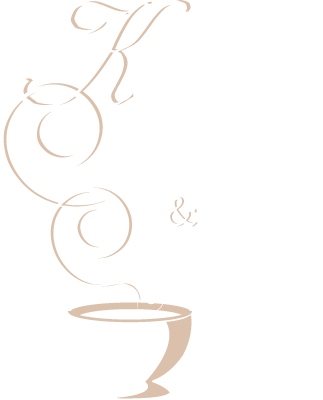 Buckhannon, WV Office Coffee Service
Kaiser's Coffee & Candy Serves All of Upshur County
Fresh Roasted for You!
Enjoy the convenience of fresh-roasted gourmet beans and ground coffee delivered to your workplace, along with your choice of creamers, sweeteners, and all the other supplies you need to make a superior cup of coffee. Since 1995, Kaiser's Coffee & Candy has been passionate about helping all types of businesses develop the perfect coffee service to meet their unique needs. From small coffeeshops to hotels, restaurants, and offices of all sizes, we strive to provide the best quality coffee with exceptional service you can rely on in Buckhannon and all of Upshur County, West Virginia.
We invite you to experience the difference our dedicated local coffee service can make for your Buckhannon business. Uplift and inspire your employees and customers every day!
We Furnish the Brewing Equipment (no rental fee!)
No Minimum Order
Wide Selection of Gourmet Fresh-Roasted Coffee
No Delivery Charge
No Charge for Filters
No Unusual Contracts – Just Order What You Need
Smell the Freshness. Taste the Difference!
We are so confident that you'll love our coffee service that we offer a FREE two-week trial! To get started, call us at: (304) 677-1552.
Kaiser's Coffee & Candy is committed to providing the finest fragrant, fresh-roasted coffees, authentic espressos, and cappuccinos for our valued customers in Buckhannon and all of Upshur County. We love what we do and are excited to work with you to meet your needs with friendly, reliable service you can count on!
Traditional Blended Coffee and Premium Single Origin Beans
Buckhannon and Upshur County, WV
Whether your customers and employees prefer a traditional blended coffee such as a Breakfast Blend, Kona Blend, or our famous House Blend, a smooth and creamy option such as our flavorful Coconut Cream, Irish Cream, or Kahlua & Cream, a tasty aromatic brew like Danish Pastry, Blueberry Muffin, Caramel Pecan, or Maple Cinnamon, or the complex and sophisticated taste of a premium single origin coffee that grips your very soul, such as a fragrant Indonesian Sumatra, Kenya AA, or Ethiopian Yirgacheffe, we offer all of these and dozens of additional options for your coffeeshop, restaurant, or office in Buckhannon.
Unsure what to order? Kaiser's Coffee & Candy can match you with the perfect cup of coffee to meet the needs of your business. Browse our Coffee Menu and contact Joey to learn more about the coffees we offer. Your ideal coffee is waiting to be roasted just for you and delivered to your business anywhere in Upshur County!
Buckhannon, WV — Order Fresh Candy and Nuts
Satisfy your customers and employees with an assortment of fresh-roasted nuts, chewy dried fruits, candies, and sweet, savory, and spicy trail mix snacks. Keep your office candy dish well-stocked with everyone's favorite sweets. Be sure your retail store customers have access to all their favorite bagged, wrapped, and peg candies. Let Kaiser's Coffee & Candy take care of all your specialty snack needs in Buckhannon and the surrounding areas!
Whether you have a one-time order or are interested in joining our regular route with a standing bi-weekly order, we are here to serve you. We're ready to deliver all the Gummy Bears, Licorice Mix, Orange Slices, Party Mints, Red Fish, chocolates, Saf-T Pops with a creamy vanilla swirl, Sour Cherries, Chocolate Covered Pretzels, Yogurt Pretzels, Marshmallow Peanuts, Chocolate Covered Raisins, and other delicious treats you need. Browse our Snack Menus and call to place your order: (304) 677-1552.
Bulk Wedding and Party Candy
FREE Delivery in Buckhannon, WV
If you are planning a party, parade, or other large event in Buckhannon and looking for the best price on candy, fresh-roasted nuts, and snacks, look no further! Order everything from gourmet wedding mints and fancy candy lozenges to bulk boxes of wrapped lollipops, gum, caramels, and hard candy with FREE DELIVERY to your home or business in Buckhannon and surrounding areas throughout Upshur County. Remember: Call Kaiser's Coffee & Candy first!We help our local customers avoid outrageously high shipping prices and high minimum orders. When you choose us for your bulk candy and snack needs, there is no minimum order and we will personally deliver your order to your doorstep. To get the freshest candy and snacks for your guests at the best prices in Upshur County, just give us a call and let us know what you need: (304) 677-1552.
Upshur County: Order Kaiser's Coffee & Candy Gift Baskets
Nothing says, "you're special" like a custom gift basket from Kaiser's Coffee & Candy! Show your valued clients and employees you care with a unique gift basket. Celebrate an upcoming birthday, holiday, corporate milestone, or any other special event with a gourmet gift basket stuffed full with your choice of flavorful coffees, teas, candies, fresh-roasted nuts, dried fruits, trail mixes, and other delicious snacks. Your recipient will appreciate your thoughtfulness with every bite – and recall your generosity for a lifetime.
Holiday Gift Basket Orders
Store and shop owners: be sure to get your holiday orders in early. Offer our pre-made gift baskets with your holiday display to provide customers with a convenient gift option for Christmas, Mother's Day, Easter, Valentine's Day, birthdays, and more.
Kaiser's Coffee & Candy gift baskets make great fundraisers!
To learn more or place your order, please call: (304) 677-1552.
— Kaiser's Coffee & Candy –
Bringing Happiness to Upshur County for More Than 25 Years!