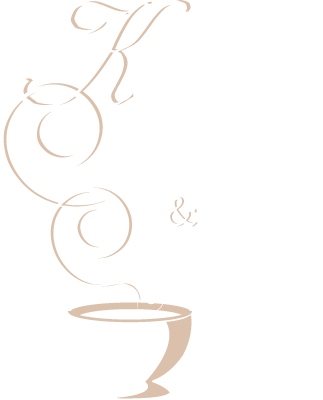 Coffee Service – Candy & Nut Distributor
Kaiser's Coffee & Candy Serves Weston and Lewis County, WV
---
Enjoy the café experience in your Weston office with Kaiser's Coffee & Candy's convenient full-service coffee delivery! Keep your employees happy and productive and delight your customers on-site with your choice of dozens of delicious gourmet coffees – with FREE Bunn rental equipment, filters, and delivery included!
Keep your grocery or convenience store well-stocked and fill the candy bowl at your medical office, bank, or office with the freshest candies for your customers in Weston and all of Lewis County, WV. Choose from a wide selection of quality lollipop suckers, hard candies, soft and chewy caramels, spearmint leaves, licorice mix, chocolates, gummy candy favorites, and much more!
Kaiser's Coffee & Candy offers the finest fresh-roasted nuts and seeds, a full line of premium dried fruits, trail mixes, and quality snack options. Choose raw, unsalted, salted, roasted, and flavored options including classics like cool ranch peanuts and honey-roasted cashews to Spicy Cajun Trail Mix, Hot & Spicy Sesame Sticks, or kick it up a notch with our gourmet New York Nosh -chock full of plump honey-roasted peanuts, cashews, almonds, raisons, and M&Ms. Offer these party pleasers and more to keep your Weston, WV customers satisfied!
Why pay high shipping costs?
Kaiser's delivers your order right away and there is NO CHARGE for our truck delivery service!
We are so confident that you'll love our coffee service that we offer a FREE two-week trial! To get started, call us at: (304) 677-1552.
Bulk Candy & Nut Vendor – FREE DELIVERY in Weston, WV
For more than 25 years, Kaiser's Coffee & Candy has been the name to trust in Lewis County because we truly care about our customers. Join us for free delivery and selection – stay with Kaiser's for exceptional freshness and customer service! We can handle all your fresh-roasted coffee, fine candy and nut needs. To order, please call: (304) 677-1552.
Order Coffee Service
Weston and Lewis County, WV
Ordering coffee and beverage service for your office or business is easy. We handle everything for you! We'll deliver exactly what you need, when and where you need it. We provide quality Bunn brewing equipment rentals and coffee filters at no charge and offer the exceptional quality of the freshest custom-roasted coffees in Lewis County to keep all your employees and customers energized – and inspired. To learn more or place an order, please call Kaiser Coffee & Candy at: (304) 677-1552.
Lewis County, WV Wedding & Party Coffee, Nut, and Candy Service
If you are hosting a large party, holiday gathering, wedding, or special event in Weston or anywhere in Lewis County, WV, call us! We can provide coffee and beverage service and all the fresh bulk candy, nuts, and specialty snacks you need to make your event a success. Check out our candy and snack menus and let us know what we can deliver to you:
Kaiser's Coffee & Candy Gift Baskets
Kaiser's Coffee & Candy gift baskets are always a welcome treat! Order a few to add to your store's holiday displays to provide your customers a convenient "grab & go" gift option. We also offer beautiful coffee, candy, and nut gift baskets for fundraisers and business promotions throughout Weston County.
Make Every Day Sweet With Kaiser's Coffee & Candy!