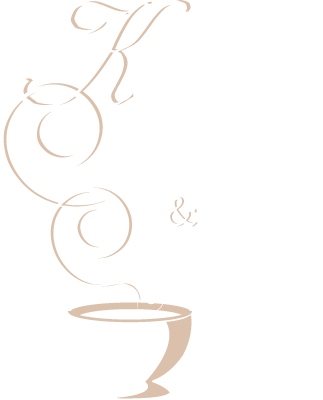 Office Coffee Service –Preston County, WV
Serving Kingwood, Terra Alta and Surrounding Areas
Kaiser's Coffee & Candy brings your favorite fresh-roasted coffees to your office with friendly service you can rely on. We provide your business with coffee machines, supplies, and maintenance so you can enjoy the freshest and most flavorful brews with none of the hassle. We serve stores, restaurants, service agencies, hotels, churches, offices, car dealerships, and businesses in Kingwood, Terra Alta, and throughout all of Preston County, West Virginia. Give your employees and customers a delicious break with a cup of fresh, hot, gourmet coffee and get the day started off right!
We Furnish the Equipment (no rental fee)
Wide Selection of Fresh-Roasted Coffee
No Delivery Charge
No Charge for Filters
No Contract
No Minimum Order
Setting the Standard for Coffee Service Since 1995
Why pay high shipping costs?
Kaiser's delivers your order right away and there is NO CHARGE for our truck delivery service!
We are so confident that you'll love our coffee service that we offer a FREE two-week trial! To get started, call us at: (304) 677-1552.
Order the Freshest Candy in Preston County, WV
Offer everything from fresh peach rings, milk caramels, swirled Sa-T Pops, and jumbo jellybeans to chocolates, gummy worms, spicy cinnamon bears, English toffee, and much more in your office's candy dish or store shelves. With our convenient delivery service in Preston County, you'll never run out! Placing an order is easy! Just pick your favorites and call to set up a one-time or recurring delivery. Call Kaiser's Coffee & Candy to order: (304) 677-1552.
Fresh-Roasted Bulk Nuts Delivered in Kingwood and Terra Alta, WV
Are you nutty about nuts? If so, you're going to love Kaiser's Coffee & Candy's delicious selection of fine nuts! We carefully source the finest fresh-roasted nuts, seeds, dried fruits, and trail mixes from dedicated regional vendors to offer you the freshest selection for your store of office in Kingwood, Terra Alta, and all of Preston County, WV. Add some to your next delivery for an impressive addition that your customers, employees, and guests will appreciate.
Kaiser's Coffee & Candy Gift Baskets – Kingwood, WV
Recognize a special client or employee on their birthday, holiday, or any other occasion with a custom gift basket from Kaiser's Coffee & Candy! Add a few gift baskets chockfull of fine fresh-roasted coffees and nuts, candies, and snack mixes to your next fundraiser or business promotion, or add to your store's holiday display. Everyone loves Kaiser's Coffee & Candy gift baskets! We can deliver directly to your location in Kingwood, Terra Alta, and anywhere in Preston County, WV. There is no fee for our private delivery service.