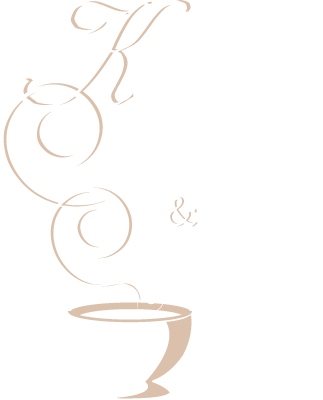 Office Coffee Service – Elkins, WV
Serving Beverly, Mill Creek, Elkins and All of Randolph County
The coffee you offer says a lot about your business. Do you remember the best cup of coffee you've ever had? Do you want your restaurant or business to be THAT company? Let us make it happen for you.
At Kaiser's Coffee & Candy, we offer the finest fresh-roasted coffees with all-inclusive coffee service at your restaurant, hotel, church, car dealership, office, school, or similar business with exceptional service you can rely on. Choose from traditional standbys such as 100% Columbian, French Roast, and Breakfast Blend and flavored favorites ranging from mouthwatering Caramel Pecan, Hazelnut, Irish Cream, and Maple Cinnamon. Take it to the next level with extraordinary single origin selections such as Kenya AA, Tanzania Peaberry, Indonesian Sumatra, and rich Ethiopian Yirgacheffe. Access some of the world's finest coffees delivered at the peak of freshness to your office breakroom and offer inspiration that everyone will appreciate!
We Furnish the Equipment (no rental fee)
Wide Selection of Fine Fresh-Roasted Coffee
No Delivery Charge or Forced-Order Contracts
No Charge for Filters
No Minimum Order
Superior Coffee and Service Since 1995
Why pay high shipping costs?
Kaiser's delivers your order right away and there is NO CHARGE for our truck delivery service!
We are so confident that you'll love our coffee service that we offer a FREE two-week trial! To get started, call us at: (304) 677-1552.
Order the Freshest Candy – Delivery in Elkins, WV
Be sure your favorite candy is on hand the next time you have a craving with Kaiser's Coffee & Candy's delivery service in Elkins and Preston County, WV. Keep your office candy dish or store shelves stocked full of a variety of hard, soft, chewy, and creamy favorites! We offer the freshest Butterscotch Buttons, Starlight Mints, and Atomic Fireballs, chewy favorites like Bit-O-Honey, Black Taffy, and Cinnamon Bears, Caramel Creams, rich chocolates, a wide range of gummies including Cherry Slices, Gummy Bears, and Giant Jellies, Chocolate Covered Pretzels, and much more. Check out our Candy Menu and let us know what you would like us to deliver.
Elkins, WV Fresh-Roasted Bulk Nuts
Keep your office desk and courtesy candy dish well-stocked. Replenish your grocery or convenience store shelves with the freshest selections including your choice of pecans, almonds, and cashews, sesame sticks, sunflower seeds, chewy dried fruits, gourmet trail mixes, and much more. Kaiser's Coffee & Candy delivers the finest fresh-roasted bulk nuts and snacks to delight your employees and customers in Elkins and all of Preston County. Check out what we have to offer and keep 'em snacking happy!
Bulk Party and Wedding Candy Delivered to Elkins, WV
If you are planning a large wedding, party, holiday gathering, or other special event in or around Elkins, contact us! We offer free delivery of a wide range of candies, nuts, and snacks so you can avoid exorbitant shipping fees. Whether you are planning a candy buffet, looking for mint lozenges, almonds, and other fresh snack items to include in favors, or need a bulk amount of wrapped candy for a parade, festival, or large community event, call Kaiser's Coffee & Candy first. We can help you "wow" your guests without breaking the bank!
Order Gift Baskets
Our popular Kaiser's Coffee & Candy gift baskets are available for your store displays, fundraisers, and business promotions. Please call for details or to order: (304) 677-1552.